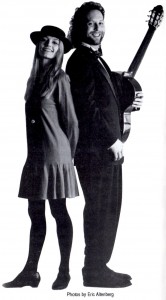 Way back in the 90's, I had the pleasure to perform some wonderful Swedish and Finnish music with the immensely talented Petra Zilliacus.   Today marks the 20th anniversary of our Scandinavian Music Show at the American Swedish Institute in Minneapolis.
This was a very enjoyable collaboration which produced some nice music.  Click our promo photo to see a brochure from back in the day.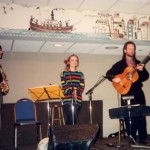 To promote the show, Petra, Max and I performed a number of songs on Minnesota Public Radio.
Included here is our entire 25-minute segment for your listening pleasure:
Scandinavian Music on MPR – Original Air Date: Jan 5th 1994
Credits: Vocals – Petra Zilliacus, Flute/Sax/Percussion –  Max Swanson, Guitar – Gene Swanson